The site will be able to make timely announcements of upcoming events in the District. Please email the Commissioners with any comments or questions.
Phone: (603) 742-8124
Fax: (603) 749-4399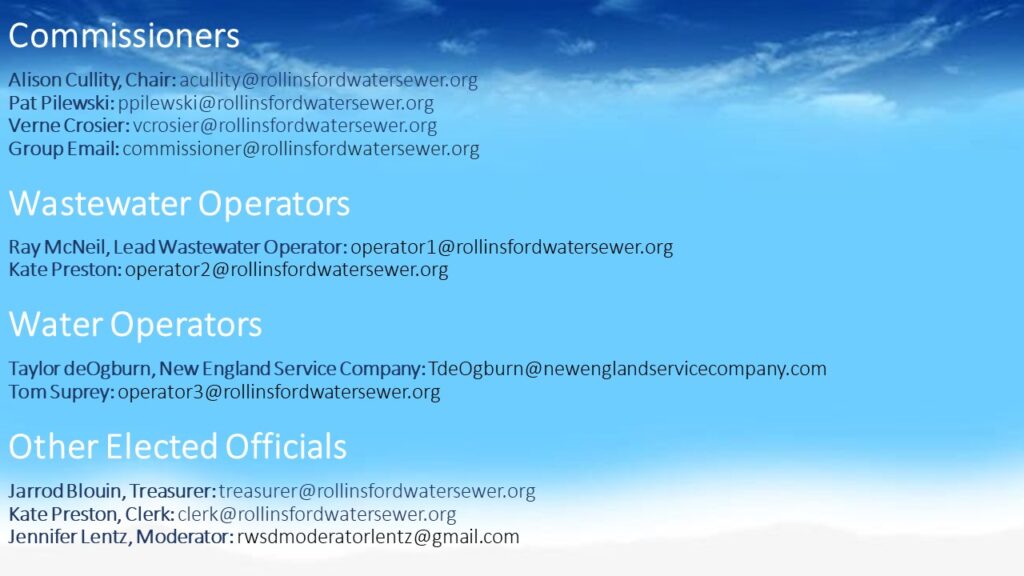 Hours of Operation, Plant: Monday – Friday 7 am – 3 pm
Hours of Operation, Administrator/Billing: M, T (8 – 2), W (8 – 1) PLEASE do NOT leave cash payments for bills at the office unless the Administrator is available to give you a receipt. The hours for the Administrator are listed above.