The site will be able to make timely announcements of upcoming events in the District. Please email the Commissioners with any comments or questions.
For questions or concerns related to billing and/or wastewater, please call the District Office at (603) 742-8124.
For questions or concerns with your drinking water, please call the New England Service Company customer service department at (603) 293-8580.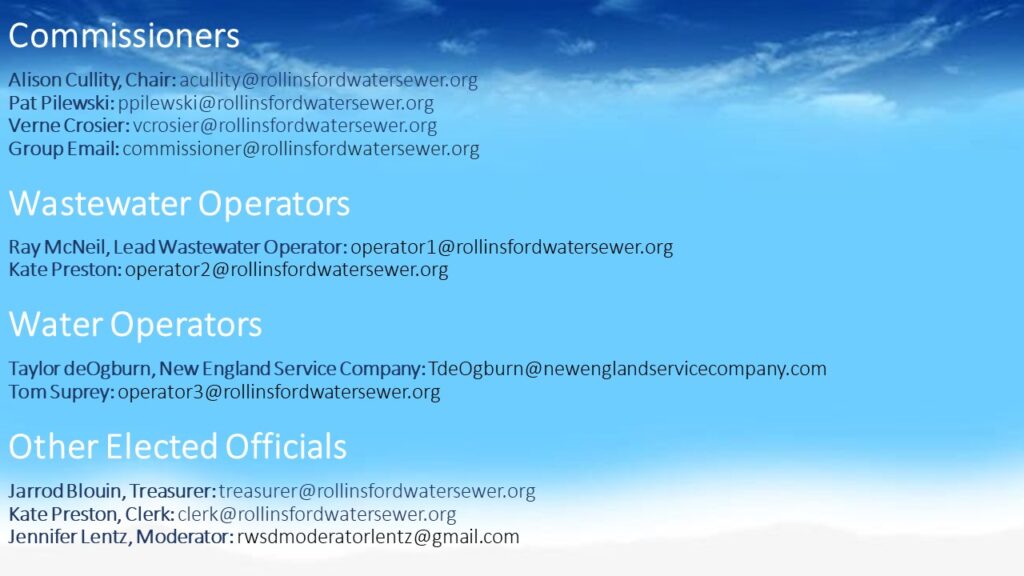 Hours of Operation, Plant: Monday – Friday 7 am – 3 pm
Hours of Operation, Administrator/Billing: M, T (8 – 2), W (8 – 1) PLEASE do NOT leave cash payments for bills at the office unless the Administrator is available to give you a receipt. The hours for the Administrator are listed above.